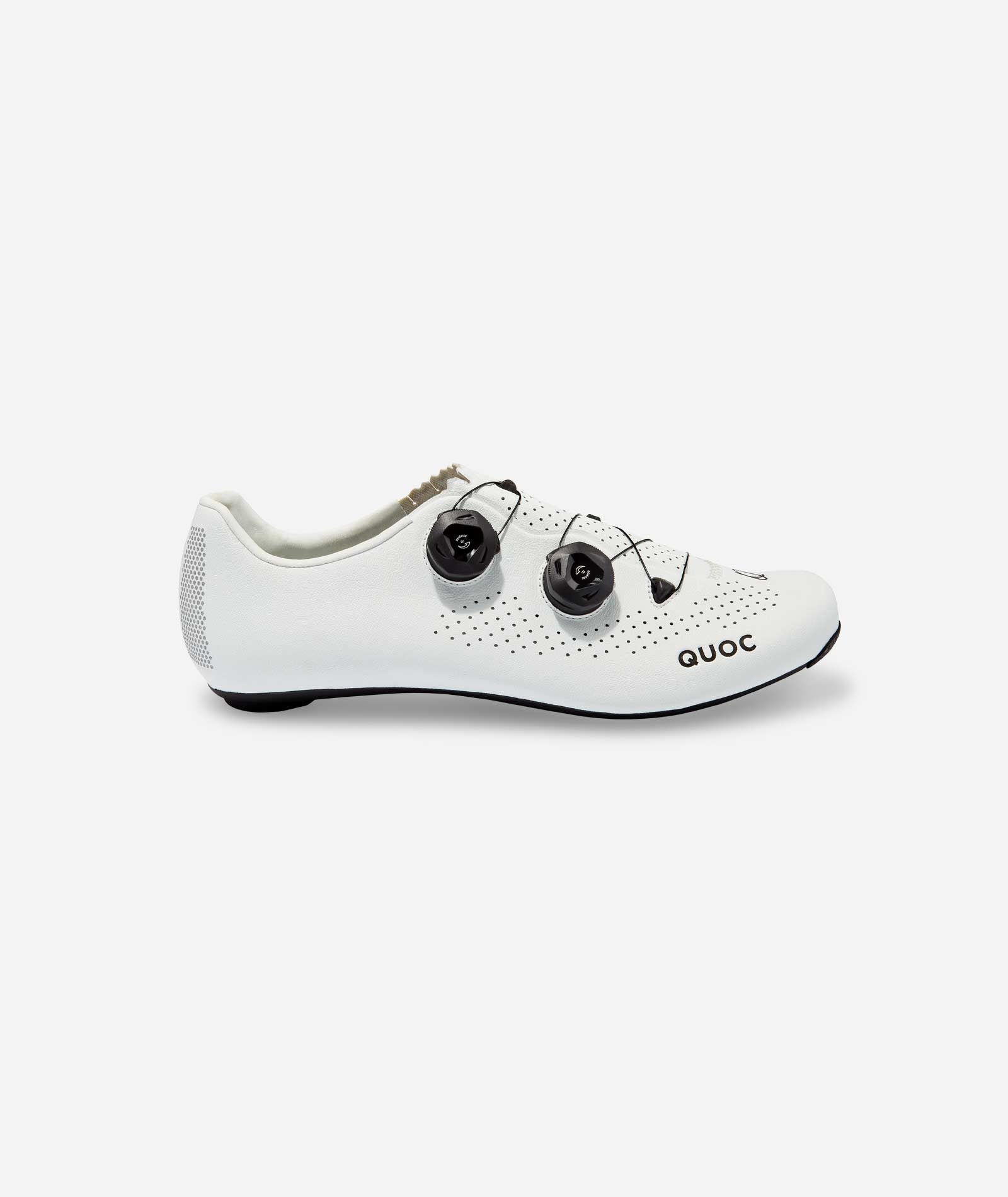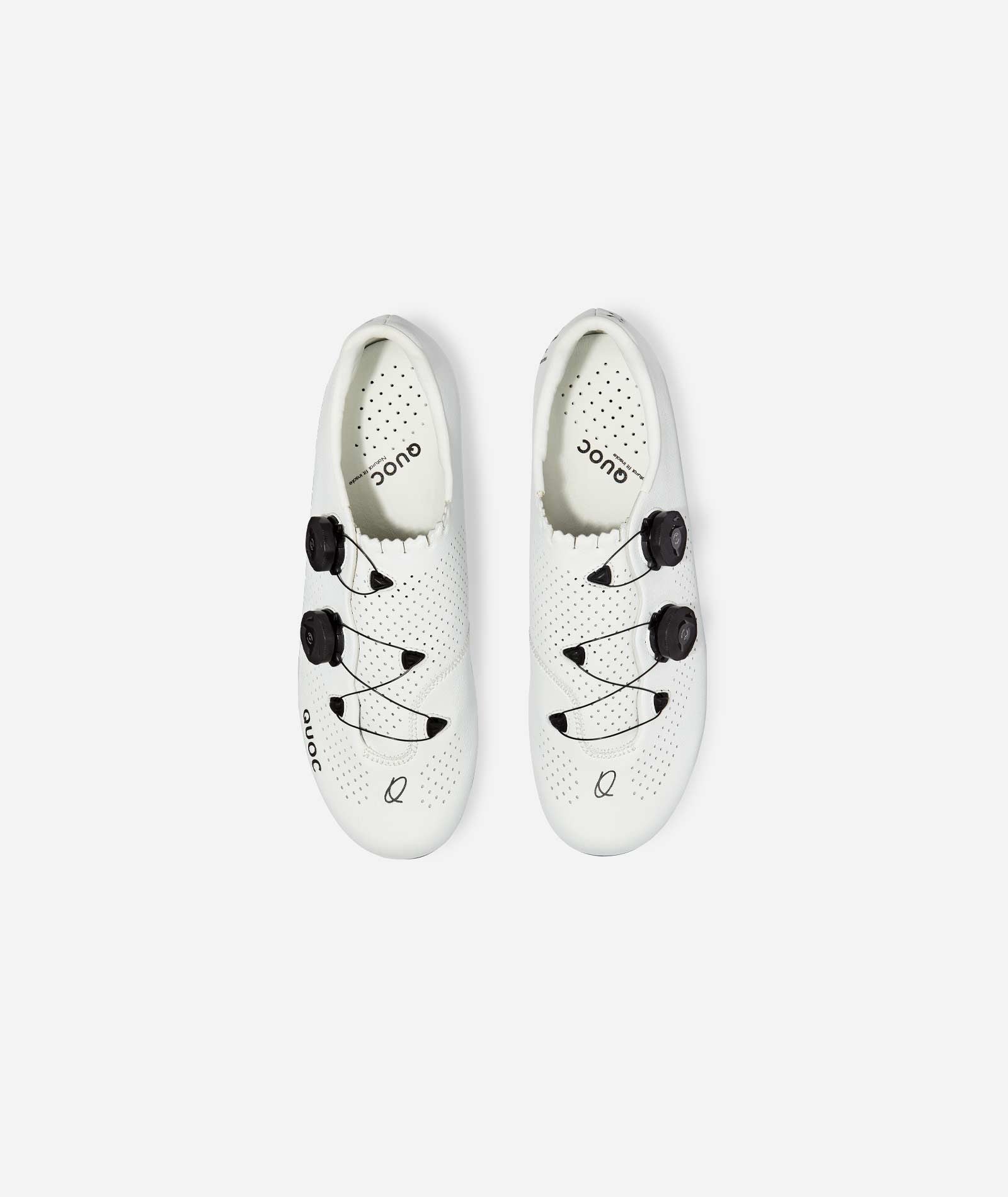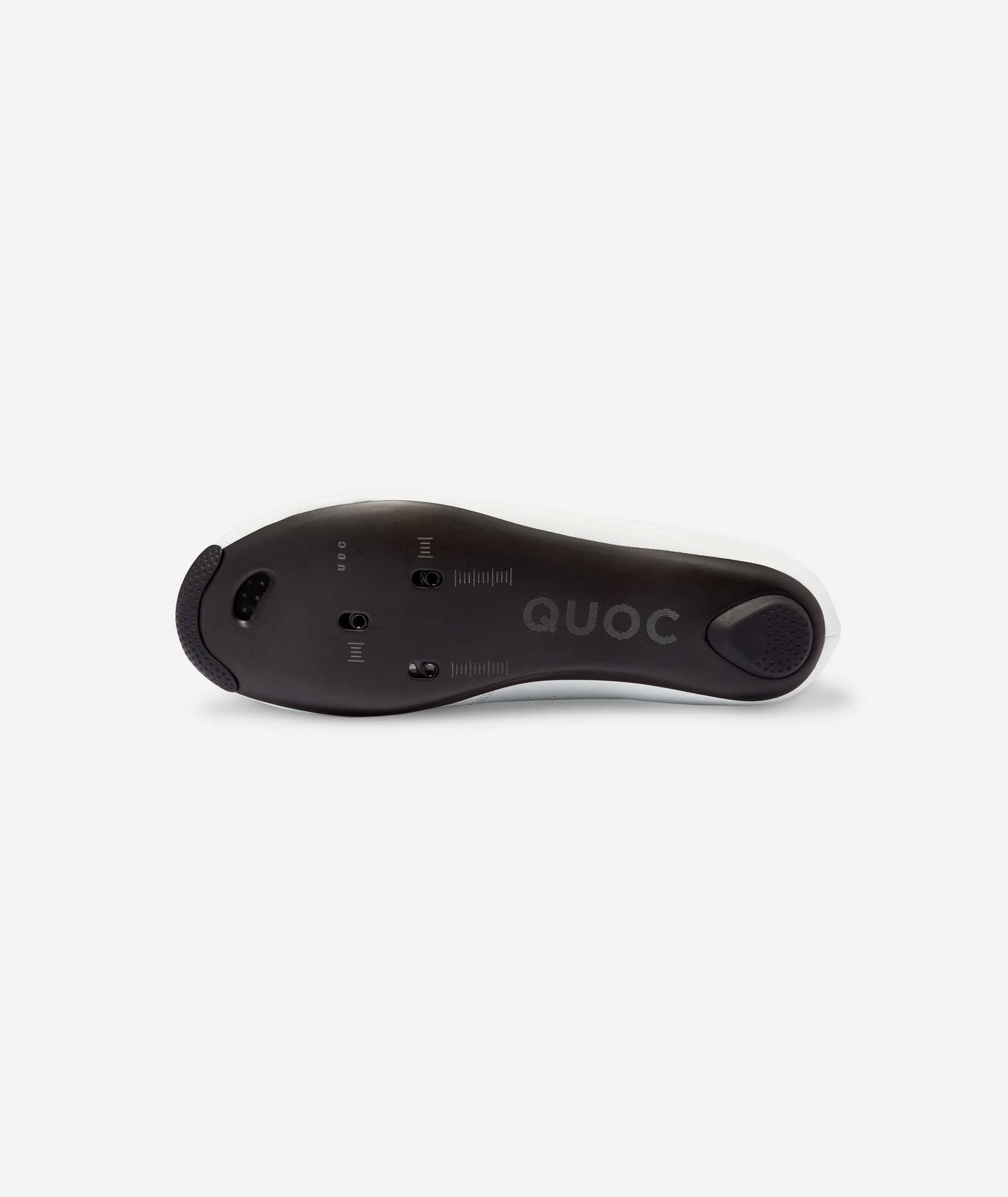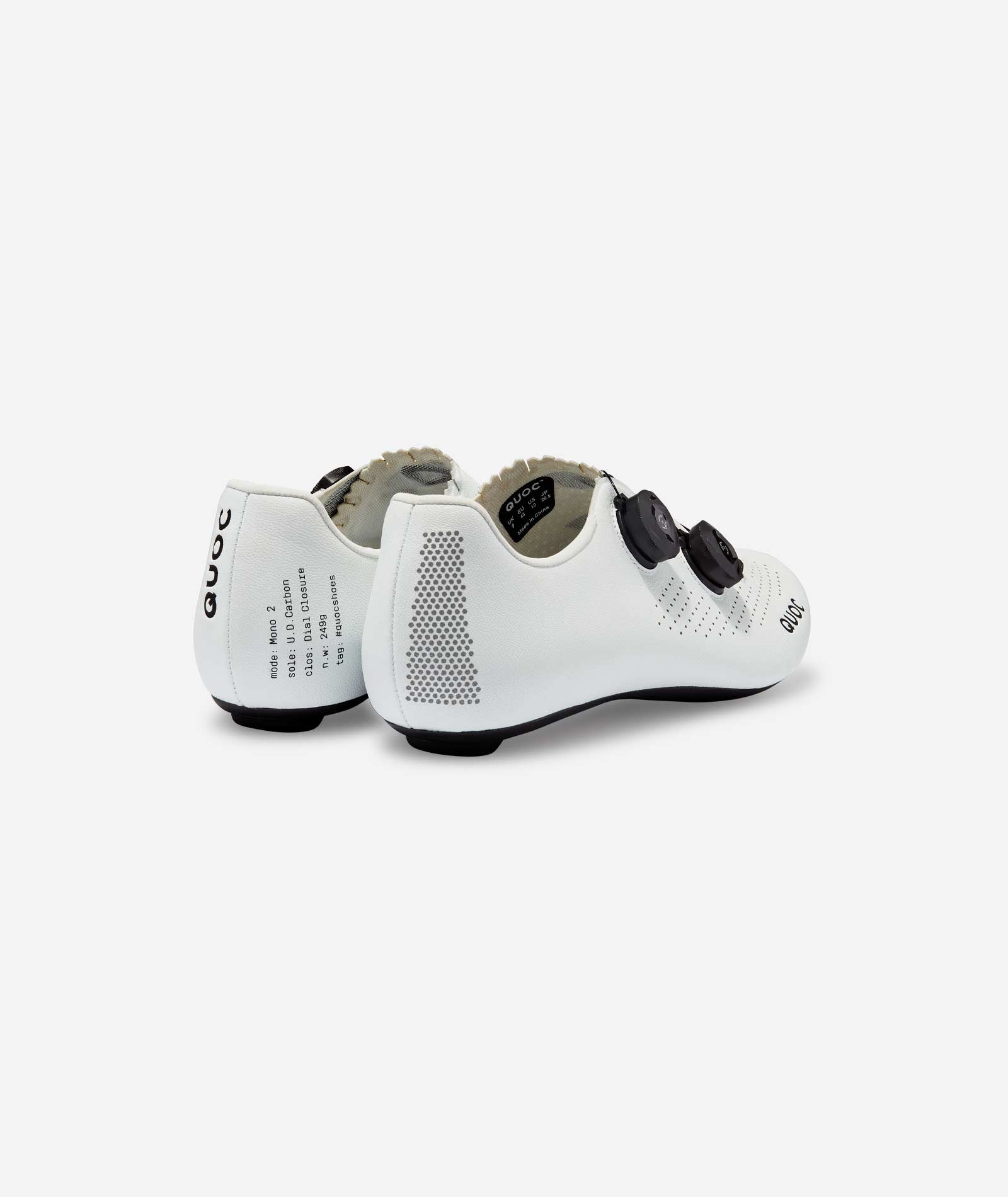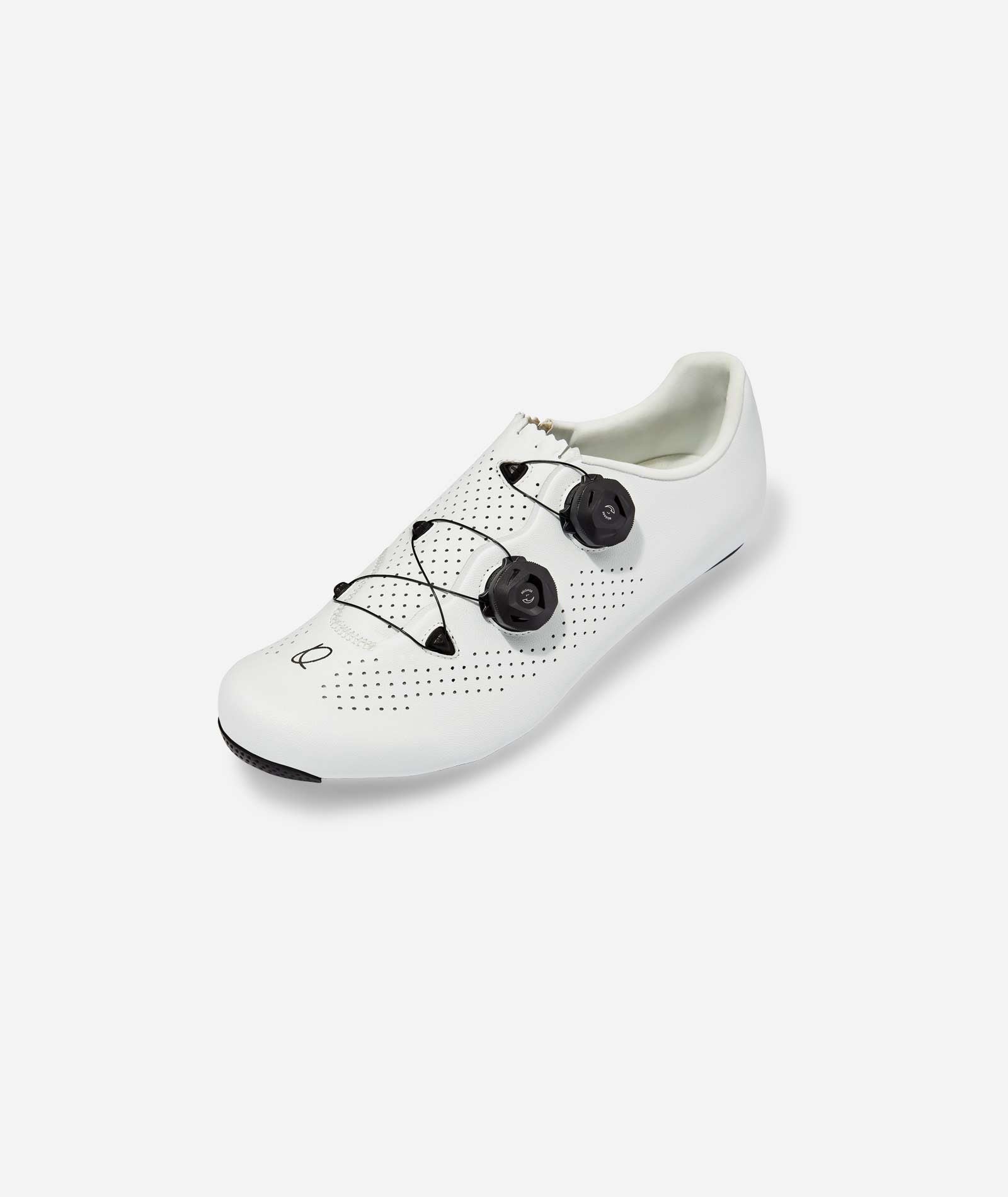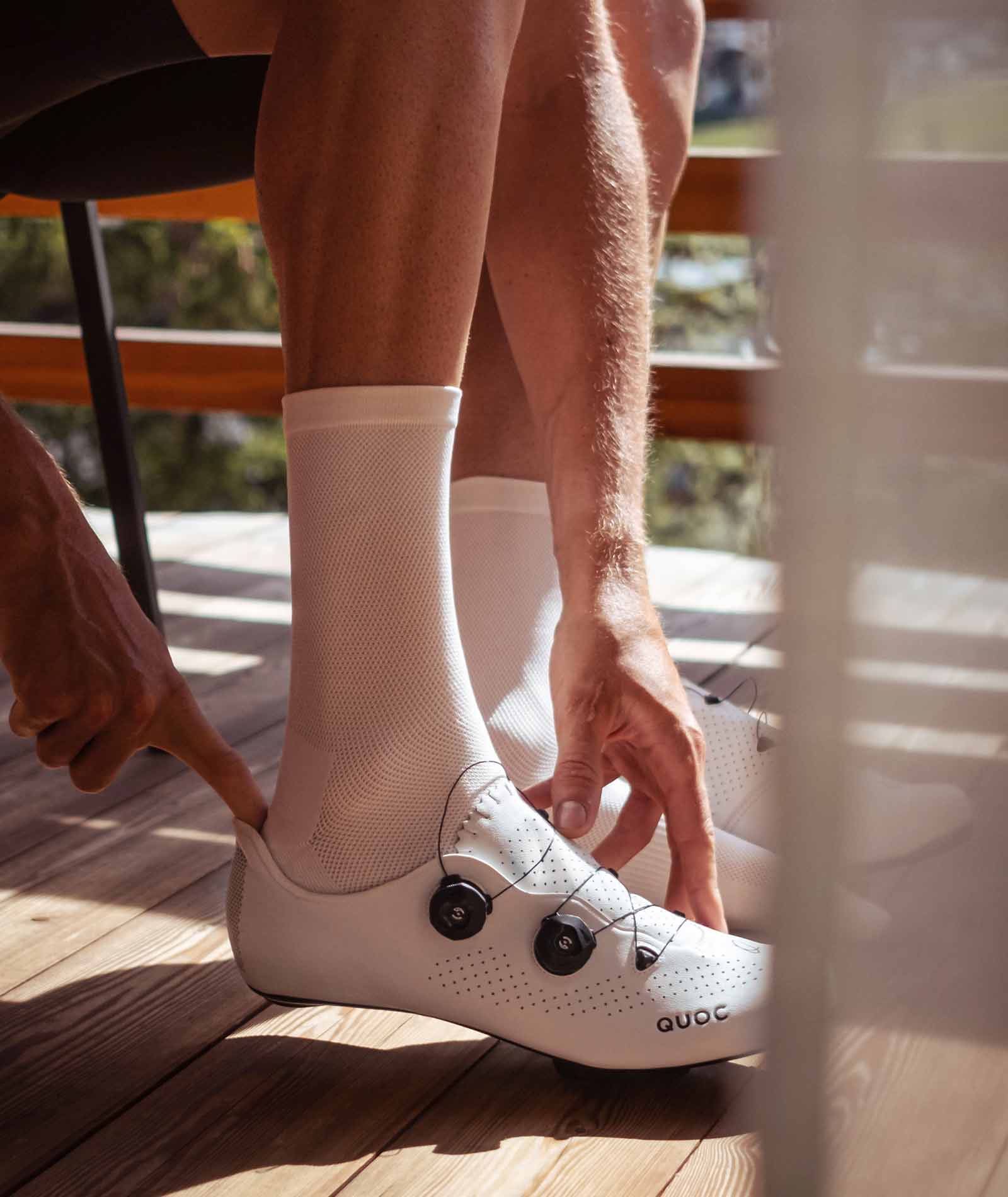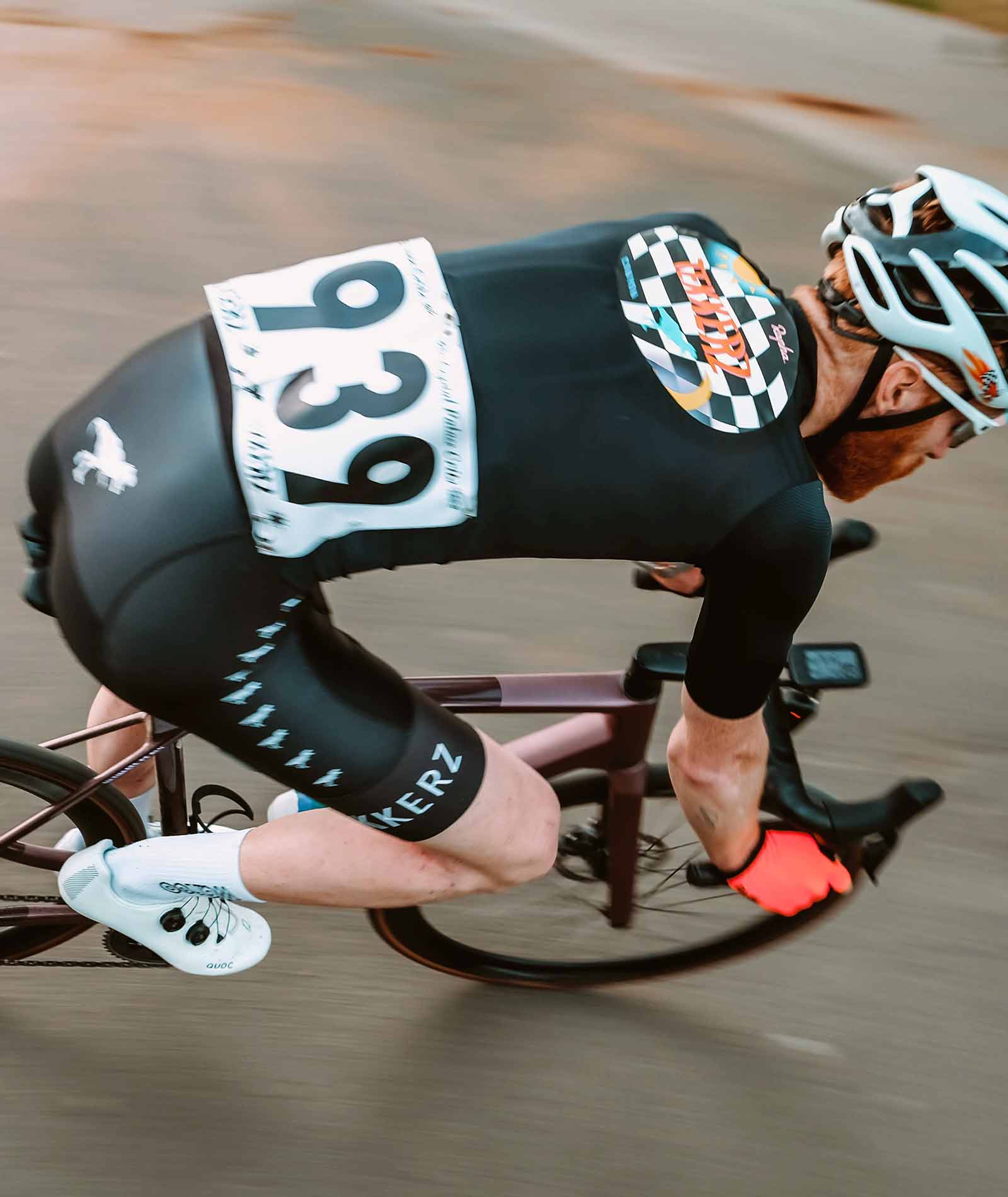 Mono II Road Shoes - White
Mono II is the latest version of our race-grade road riding shoe. Featherlight and supremely comfortable, it features a unidirectional carbon sole, a dual dial closure system, and an all-season, t. . . Read More
Handlaid, unidirectional carbon fibre sole

Dual dial closure & custom-moulded lace guide for fast adjustment

Durable, weather-resistant upper (inherited from our Gran Tourer gravel shoes)

Zig-zag detailing for enhanced strength

Precise, hand-moulded last

Supportive heel padding

Vibration-absorbing insole with ball-of-foot pressure point release

Three arch inserts for custom-like fit

3-bolt road cleat compatible (Look/Speedplay)
Mono II is designed for the speed-seeking weekend racer who's always looking for opportunities to compete with peers, and thrives on KOM plaudits. Weight-conscious and meticulous in caring for their equipment, this rider seeks the highest levels of comfort as a means for adding miles and out-performing PBs. While appreciating quality and design, the priority of this rider is speed and efficiency above all else.
One year Limited Warranty. For manufacturing faults, QUOC will replace the product free of charge to the customer. Customers will be advised to contact customer service at warranty@quoc.cc and asked to provide proof of purchase, photos and a description of the damages. We will then evaluate the claim and assist with the replacement.

Dial Closure System Lifetime Warranty: This product contains a QUOC Technology Dial System which is subject to a lifetime warranty. QUOC will replace any Dial System that does not fulfil the lifetime warranty (except in cases of misuse or improper care).

For more information please see our Warranty Policy Page.
This product is crafted in a combination of high-quality microfibre and handlaid, unidirectional carbon fibre. For maximum longevity, we recommend cleaning thoroughly after use with cold water using a pressure hose or clean cloth. When not riding, store in a cool and dry place, away from direct sunlight.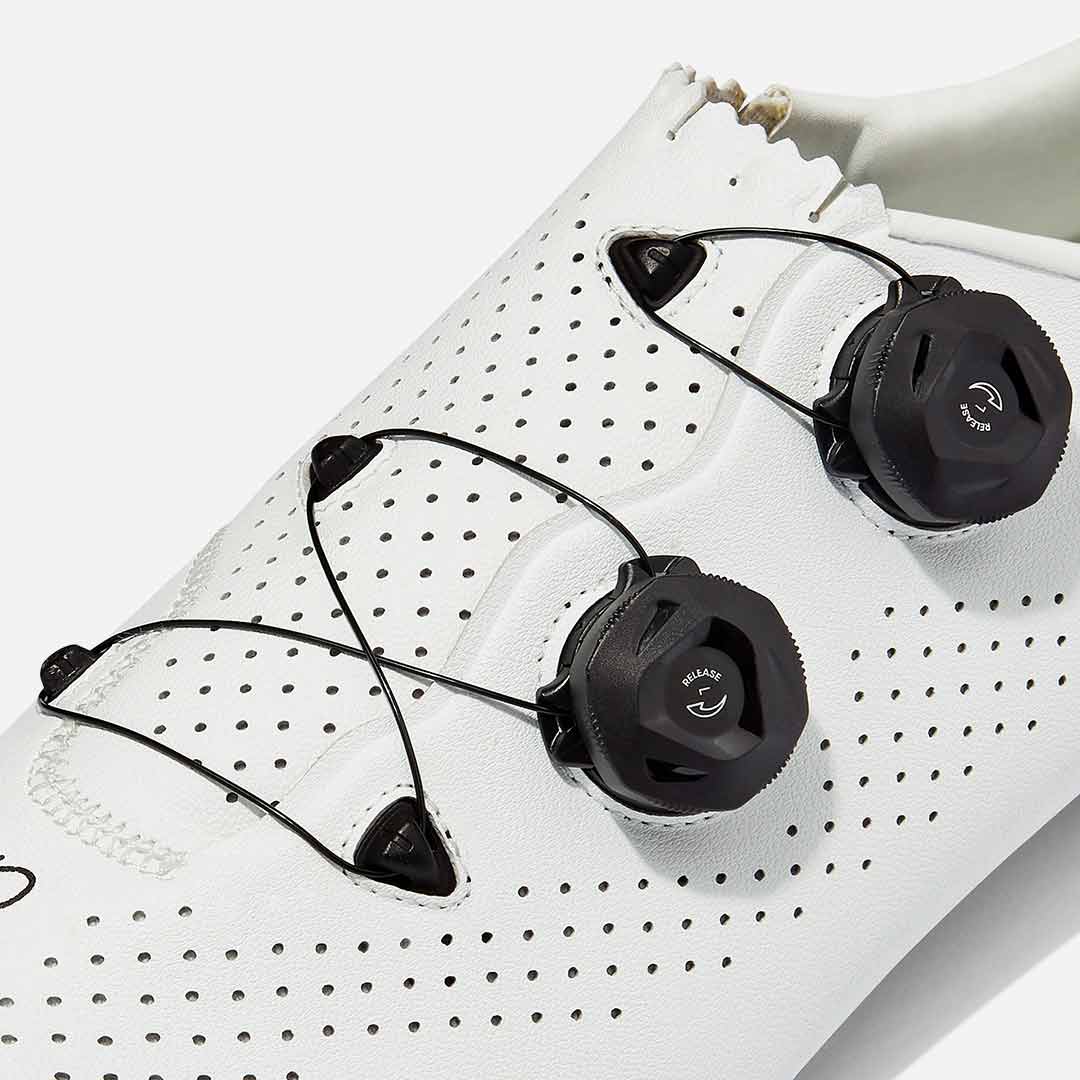 DUAL DIAL CLOSURE
A dual dial closure and custom molded lace guide for a custom fit and even pressure distribution.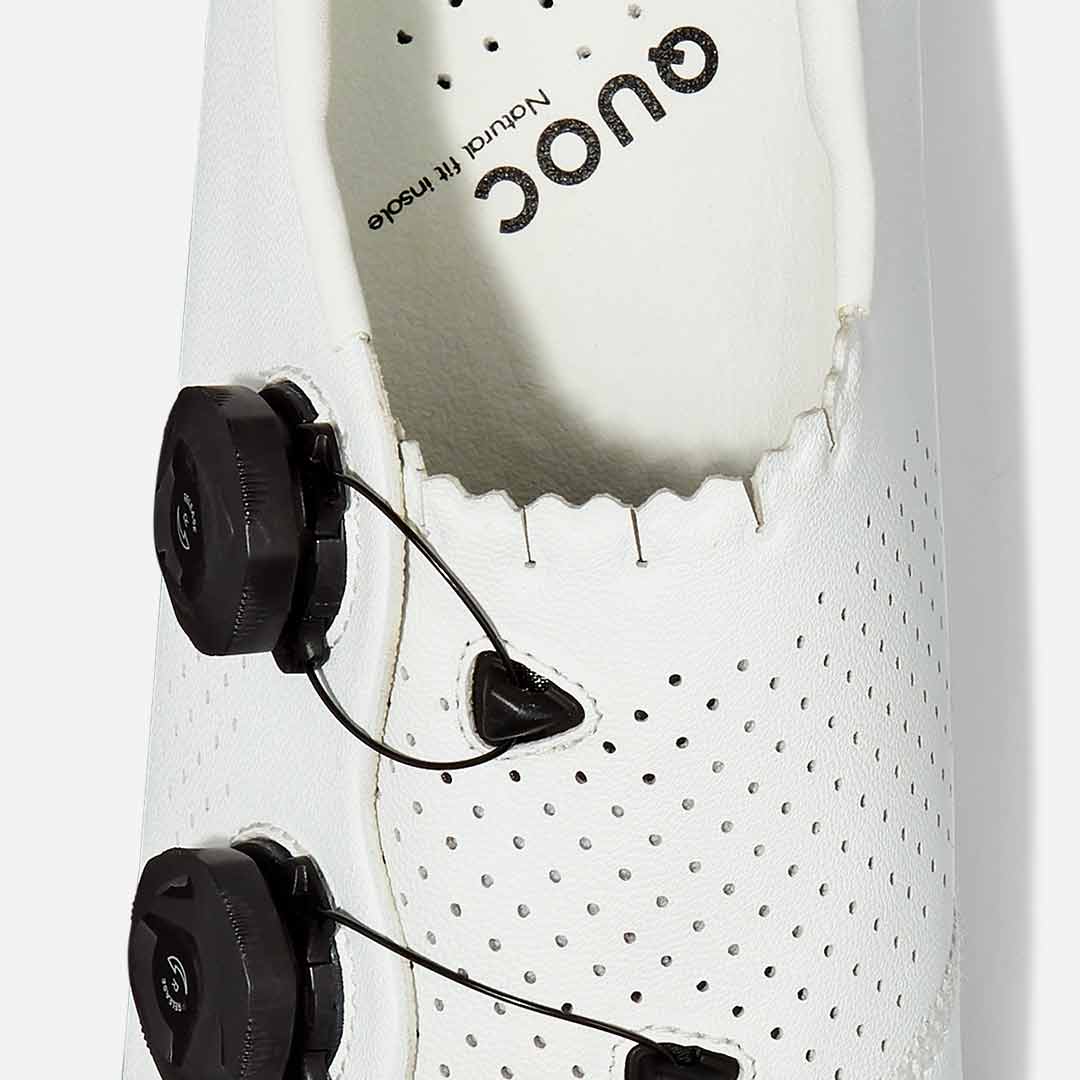 DOVETAIL PADDED TONGUE
British-inspired dovetail padded tongue for enhanced circulation.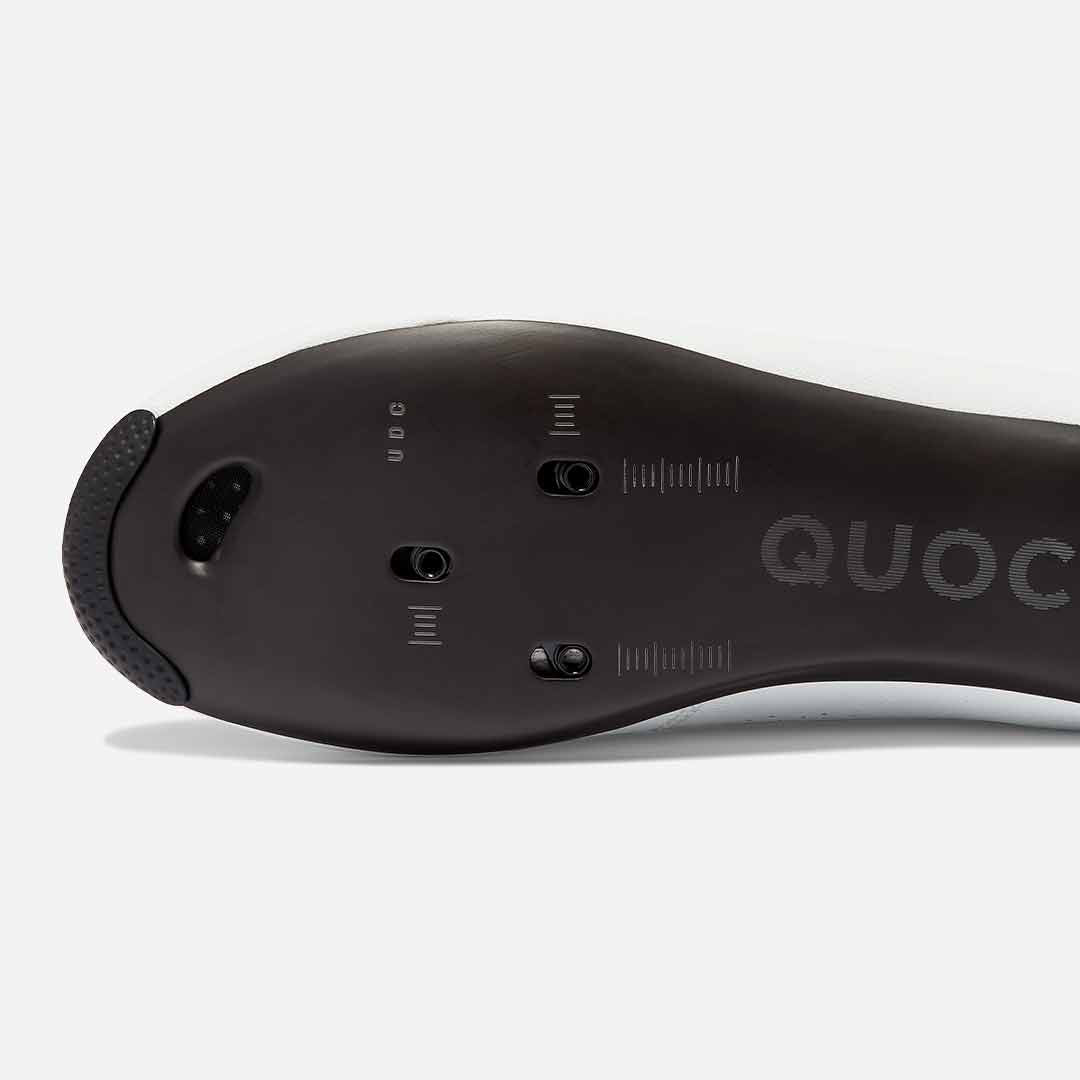 CARBON FIBRE SOLE
Handlaid, unidirectional carbon fibre sole to provide ultimate stiffness and efficient power transfer.